We present here a beautiful prayer, of liberation of the clan or ancestral lineage, in this prayer I need you to participate and that will mean that in some moments you will have to say out loud your name and some more information. This Letter of liberation from the clan or ancestral lineage and is supported by the concepts of Ho'oponopono but also by those of family constellations and psychomagic on the one hand from Bellinger and on the other hand from Jodorowsky, who also give us and build this prayer, that allows us to heal and help in the erasure of memories of our Clan, read the prayer and in some moments it includes some space of silence to connect you with the memories of the clan. I hope it will serve you and help you a lot.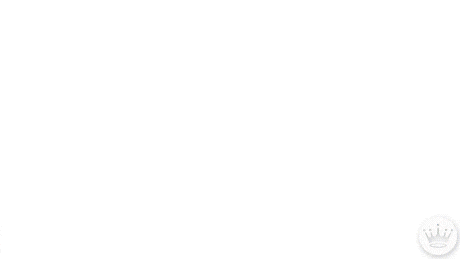 I (indicate your first and last name)
Born the day (indicate the date of your birth)
In this act of my own voice, I give this letter as a gift to the family to which I belong with the help of love and the presence of the divinity that dwells in me, and in each one of them, I bless the family and forgive them as well as I ask forgiveness from each one of them if with acts or omissions I have offended or damaged them.
It freed my family and it freed me from it, it freed myself and my great-grandparents and my grandparents, my parents, my uncles, my cousins, brothers and children, friends, or enemies of the family, everyone around me and any person who at some point has been with me from all the unconscious programs that have been inherited from me.
I release you and I release myself from any offense that another family has received from mine and I apologize to others on behalf of the one who has offended on behalf of my family. I love you, I'm sorry, please forgive me, thank you.
Today I free myself and all my family and acquaintances from the need to keep any type of secret, be it memories of economic loss, conflicts over inheritance, waste, murders, sudden or violent deaths, suicides, mental illnesses, physical illnesses, accidents, rape, abuse, adultery, unwanted children, unborn children, unrecognized children, abandoned children, incest, abandonment, cruelty, beatings, physical violence, emotional violence, infidelity, cheating, betrayal, problems, conflicts in the couple and love, curses, uprooting, heartbreak, forced labor, slavery. I love you, I'm sorry, please forgive me, Thank you.
I free myself in this act and I free my clan from all the secrets not revealed so far, be they memories of pain, sadness and crying and everything that is a shame or a limitation and that for that reason has been kept in silence by me or the members of my family through generations and generations.
Today I free myself and all my family and acquaintances from the burden of everything that has affected my family members and other families so that these memories are no longer inherited through me, so that they no longer continue to be disturbed in my person or in future generations. I love you, I'm sorry, please forgive me, thank you.
Today I declare that I am free from secrets, bad deeds, unresolved conflicts, and the destiny of my ancestors, knowing that even so, I will continue to belong to my clan with the same rights as when I carried all this.
Today I know that even if I free myself from this they will continue to love me in the same way as before and I will continue to love him from the bottom of my heart even when I seek a better and different destiny for me.
(Free space): Here you can continue, denouncing, those, things, specific of your family history that you know and that you want to free yourself from. You can connect with that told or untold story of your family and find that liberation through this exercise.
I love you, I'm sorry, please forgive me.
I hope this exercise has served you well in combination with Ho'oponopono and the perspective of family constellations and from psychomagic. It has a lot to do with our fidelity to the clan and how many times we repeat memories of pain because we think that this is being faithful to the lineage to which we belong.
Thank you for visiting this page and we will see you in another next opportunity, to continue cleaning together.
If you liked this post, leave a comment saying "I liberate my clan, I love you, I'm sorry, please forgive me, thank you."
_____
PS. Join
Dr. Joe Vitale and Dr. Hew Len in this best-selling Ho'oponopono Certification at 90% off discount only available here
:
Certification Program
Also If you're looking for an advanced certification program look here:
Advanced Program
–> How to combine Ho'oponopono and Law of Attraction in 10 minutes:
The Result