In what situations is the word "Hummingbird" used in Ho'oponopono? This trigger word is used in times of worry and anguish due to some adverse economic situation, such as the presence of debts without present resources to pay them, or other concerns with money problems.
It is in these cases where Hummingbird Ho'oponopono is used to help us cancel the memories stored in the subconscious that have caused these problems, so that the conflict that prevents connecting with abundance vanishes. Remember that this is possible thanks to the fact that Ho'oponopono works with your inner child or subconscious so that it reconnects with the divinity, and it is the divinity that cleanses us of all these memories and sends us the healing energy that we need to get out. go ahead.
Let's also remember that the main phrases used in ho'oponopono are: I love you, I'm sorry, please forgive me, thank you. However, in this case, you can add to your practice the specific use of the trigger word "hummingbird" to help you refocus your mental patterns helping your subconscious to break free to reconnect with your higher self and a higher vibration. Remember that hummingbird connects you specifically with Abundance and solves problems related to the flow of economic resources.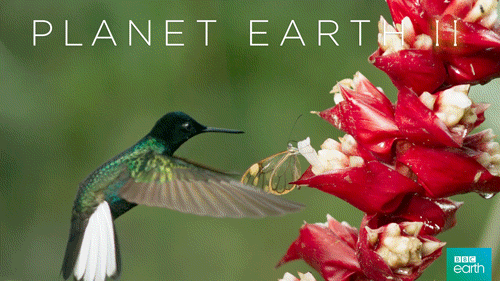 Therefore, if you find yourself in a situation related to the scarcity of money and feel concerned and anxiety about it, you can choose the word hummingbird trigger, apply it simply by repeating it "hummingbird, hummingbird, hummingbird" either out loud or silently in your mind, and it will surely help you connect with the inspiration you need and the strength necessary for the right and perfect thing to happen for you.
We'll also soon see other creative ways to use this "hummingbird" ho'oponopono phrase. Meanwhile, so that you assimilate all the information and the meaning that the hummingbird brings to you, it is important to mention that the hummingbird is the guardian of time because it can fly in all directions, it is also believed that with its ability to fly backward, it teaches to see the past with joy and lightness and that the fact that he only eats the sweet things in life, reminds us of the importance of being attentive to finding those positive things and enjoying them and never approaching or letting go of what is dead, that is a poison for our lives.
In terms of the lightness with which it flaps its wings, a mystical and profound way linked to the idea of ​​letting go and trusting is understood, making your vibration rise and anxiety disappear.
Prayer using the Hummingbird Ho'oponopono tool
We leave you with a beautiful Hummingbird Ho'oponopono prayer, so you can unlock memories linked to abundance and money.
Thank you, thank you, thank you
hummingbird, hummingbird,
wonderful little
give me the ability to fly just like you,
leaving all my negative judgments behind.
Hummingbird, hummingbird, hummingbird
Your wonderful color inspires
me, makes me feel connected to divinity
connected to divinity I want to
always be in that cleaning frequency.
Thank you, thank you, thank you
hummingbird, hummingbird, hummingbird
if any kind of anxiety comes to me,
I can cancel it with your wonderful
expression and it will be so.
Thank you, thank you, thank you
hummingbird, hummingbird, hummingbird
I stop any judgment that links me to an
emotional state of anxiety
coming from my heavy memories.
Thank you, hummingbird, hummingbird, hummingbird,
if there are memories of lack of economic merit
and difficulties of this kind in my life,
they are only appearances.
Thank you hummingbird for allowing me to erase and transmute
hummingbird, hummingbird, hummingbird
I know that the natural state of my being is abundance
and that is why I reaffirmed with the expression
hummingbird this state that belongs to me
hummingbird hummingbird hummingbird.
The power of Ho'oponopono hummingbird 
If you are already a practitioner of ho'oponopono, surely you have already experienced the benefits of this practice in your life. If you are just starting out, we invite you to start your Ho'oponopono practice, and if possible, take the official trainings with Dr. Hew Len and Dr. Joe Vitale, who are also very accessible and represent a legacy of love. and healing for your life.
Remember that to your main ho'oponopono practice you can add the trigger words that help you in your specific situation, as in the case of abundance we can repeat: hummingbird, hummingbird, hummingbird. We can also be inspired by having hummingbird images as wallpaper, in a painting or even as jewelry simply as a reminder to refocus our mind and put a stop to anxious memories that entangle us in fear and the fear of not having enough to eat. our supply. In this way we can release the energy that is stuck there and redirect it towards contact with divinity.
Also remember to practice HA breathing to receive even more Mana energy for your manifestations of abundance, helping with all this so that the solution to your problem is on the way and that what is correct and perfect happens.
Hummingbird in ho'oponopono symbolizes that you are full and abundant and with that expression you allow negative memories to be cleaned and you open yourself to receive the abundance that has always been there for you from the divinity and your higher self. Remember to repeat hummingbird hummingbird hummingbird and begin to enjoy the day to day, the little things, life in general with joy, gratitude, and abundance.
PS. Join Dr. Joe Vitale and Dr. Hew Len in this best-selling Ho'oponopono Certification at 90% off discount only available here: Certification Program
If you're looking for an advanced certification program look here (exclusive 90% discount): Advanced Program
–> How to combine Ho'oponopono and Law of Attraction in 10 minutes:
The Result